Welcome to Pathways!
Recently under new ownership, Pathways- a brick and mortar store- is a complete Magickal, Metaphysical, New Age, resource center. With our knowledgeable, friendly staff we offer a full array of highest quality products including: crystals, jewelry, books, herbs, incenses, oils, statuary and more. In addition to our products, we also offer classes, workshops, discussion groups and meditations to further your own spiritual growth. On the last Sunday of the month we have a psychic fair.
Welcome to our site and check back with us as we add an online store! Blessings!
From our current owners, Melina Valdejo & Ken Needham:
"We consider ourselves fortunate to be part of the very important "Great Work" of personal, spiritual development during these times. Our plan is to continue Pathways' purpose, nourish its growth and bring about more resources to assist with that growth. As we all help each other, we all grow and thrive."
October 2013
From our founder, Rev. Deborah Ann Bourbon, R.N. (1949-2013): We…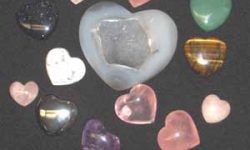 Gemstone Crystal Energy Classes w/ Kelley Originally by Rev. Deborah…
Like Us On Facebook!
From our founder, Rev. Deborah Ann Bourbon, R.N. (1949-2013):
We are dedicated to the consciousness growth of our customers. We will offer personalized attentive service
by friendly, knowledgeable staff – who share the value of our commitment.
"We will offer assistance -but strive to always remember that a person's path is his or her own personal
choice. We will respect the path they have chosen and their right to make that choice. We will strive to
provide information to our customers to enable them to make informed choices about many products that are
new to their lives, but we will refrain from presenting our own personal choices as the "only" way.
For we realize that the pathways to the Godhead are infinite."
Autumn 1991